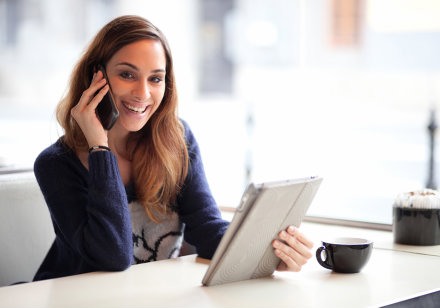 Customer Service Center
Lost or Stolen Cards
To report a lost or stolen Fresno First Bank Debit Card, please sign into your mobile banking and go to card management. Full instruction can be found on the Mobile Banking Page or contact a customer service representative during normal business hours at (559) 439-0200.
Reorder Checks
To reorder your checks online, please visit this site.
Routing Number
The routing number of Fresno First Bank is 121144146.
Courier Services
When you don't have time to get non-cash deposits or important documents to the bank, we bring the bank to you with our commercial courier service.
Our services are available to meet your needs -- we're here for you daily, weekly, or "on-call"
Pick-ups are transported in sealed bags and are opened only by authorized bank personnel – so your safety and security are always assured
Enjoy same-business-day processing for pick-ups by our bank couriers – this eliminates the usual 2:00 pm cut-off and last-minute trips to the bank
Customers with significant cash needs can arrange armored car service, billed at Fresno First Bank's discounted rate