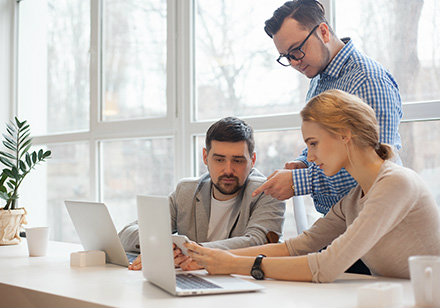 Crowdfunding
FAQs
Hybrid Crowdfunding Loan Program
The purpose of the Fresno First Bank Hybrid Crowdfunding Loan Program is to create greater access to traditional bank financing for growing companies in our surrounding communities.
Companies who raise a minimum of 10% equity capital from "their community" may be eligible for additional bank financing through SBA 7a, SBA 504, the CA State Small Business Loan Guarantee Programs, or traditional bank financing.
Loan Portfolio Allocation: $10 Million
Industries: All
Real Estate Financing: Yes
Minimum Loan Size: $250,000
Min. Equity Contribution: 10%*
Terms:12 months – 10 years
What is Crowdfunding?
Crowdfunding is when a group of people combine their economic power (cash) to support a project, organization or company they believe in--usually via the internet. It is, in fact, the way in which companies and projects have been funded for thousands of years.
Benefits of Hybrid Crowdfunding
For Business Owners
As a business owner, this capital raising ecosystem brings together the tools, technology and training you need to prepare the required documentation to market and complete your funding raise.
Wherever you may be in your business cycle, crowdfunded capital can help you grow at each stage. Through the Hybrid Crowdfunding Loan Program, choose individual or hybrid funding solutions for:
Startup Capital
Equipment Financing
Inventory Financing
Expansion & Acquisition Financing
Real Estate Loans
And more!